5 Top Tips to Nail your Costume
Author: belinda Date Posted:20 November 2017
It's party time! Whether you're the type who's just fished the crumpled invite from the depths of your bag OR had it pinned up on the fridge for weeks in excited anticipation – you need to read our 5 Top Tips for getting it right this party season. Tip 1: Identify the goal Failure to plan is planning to fail - & no-one enjoys a party "fail"! So take a moment to think about your upcoming event. Is it a work or social soiree? Do you simply want to make an appearance, show you've made an effort then get out fast to your better offer, or are you looking to impress that hot / handsome specimen across the room?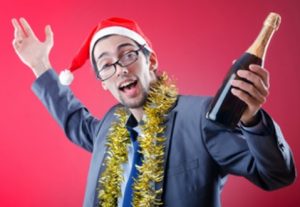 Maybe you need to stand out & be noticed by the boss - or just focus on keeping your job this time (unlike last years' office Christmas party where you got the vibe wrong, drank too much & ended up in a compromising position with the entire Sales team…) Tip 2: Get Emotional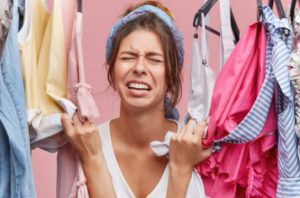 No – we don't mean crying in the change-room because nothing fits... This tip is about deciding how you want to feel at your event, keeping your goal above, in mind: sexy, funny, intellectually superior - or just bloody comfortable?! This is a really helpful tip, especially where there is no theme specified on the invitation (grrr). Identify your party goal & how you'd like to feel when you make that entrance & you're over half way there already. Tip 3: Take an Inventory of Your Assets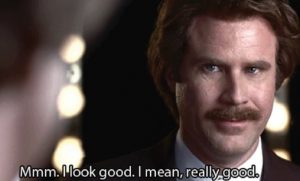 Not the stocks & property portfolio! We're talking physical assets here - the "girls" / the "guns" / the glutes. Which parts of you would you like to reveal & feature, or cover & conceal in order to put your best foot forward? Again – it's important to remember your goal at this step. Tip 4: Don't Forget the Cherries It's the same with costumes as everyday dressing - the right accessories are the "cherries on top" that can make or break your outfit. Eyelashes – fancy hosiery – contact lenses – make-up & special FX – there's an entire world of product out there in costume land, to help complete your transformation.

What's there's not a lot of these days, is real live, flesh & blood retailers who can help you chose the perfect combination of products to take your look to the next level, plus give you the insider tips & tricks on application & removal. Which brings us to our final tip… Tip 5: Consult the Experts!
People have personal trainers, life coaches, pet psychologists, de-cluttering services – but did you know, in this world of "checkout-chick-less" supermarkets, phone-tree laden helplines & online everything, there's also a costume business that believes technology must be leveraged, but the personal touch must never be lost:
We're both a bricks-&-mortar plus an online business shipping Australia-wide, with a passion for people & a mission to encourage us all to "play more, better connect with ourselves & each other, & make the world a happier place!" (we decided to leave "world peace" to the pageant contestants).
And we love a challenge! The "I've got no idea & it's tonight" customer is our specialty, as is the suggestion of quirky takes on a theme you may not have thought of yourself, plus the sourcing of bulk items to take the stress off large group organisers. So there you have it - 5 Top Tips for nailing your outfit at ANY event - particularly a costumed one. To recap:
Identify your party goal
Get emotional
Take an inventory of your assets
Don't forget the cherries
Consult the experts!
Got any more tips yourself? Tell us in the comments below! We look forward to pimping your party style. In the meantime, we here's a bonus tip from our favourite Doctor: